South Carolina Alcoholics Anonymous
SC State Convention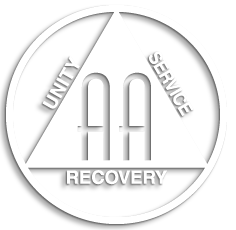 "Sunlight of the Spirit"
March 15-18, 2018
Landmark Resort
(mention SC State Convention for special rates)
1501 S. Ocean Blvd.
Myrtle Beach, SC
Registration: $30 in advance, $35 at the door
Click here for registration form
Register online for the convention (here).
2017 Convention Schedule
Thursday, March 23, 2017
5pm - 8pm
9:30pm - 11pm
Registration
8pm - 9:30pm
Speaker Meeting
Kevin B. from No. Columbia Group, Cola, SC
Friday, March 24, 2017
8am - All day
Closed during mtgs
Registration
10am
Entertainment
Zoo & botanical gardens
2pm - 3pm
Workshop
Meditation
3:30pm - 4:30pm
Workshop
Big Book Bingo!
7pm - 8:30pm
Speaker Meeting
Stacy S. from San Antonio, Tx
9pm
Entertainment
Entertainment
NOTE: To participate or attend Friday night's entertainment, folks will need to register for the entire convention
Saturday, March 25, 2017
8am - All day
Closed during mtgs
Registration
8am
Morning Yoga & Meditation
10am
Entertainment
Golf Tournament
10:30am - 12pm
Speaker Meeting
Rick J. from Ontario
1:30pm - 2:30pm
Workshop
Young People in AA
3pm - 4pm
Workshop
12 Concepts - with Juha and Jimmy S.
7pm - 8pm
7pm - 8pm
Lyle P. from Atlanta
10pm
Dance Partay/ rAAve
DJ Scott P.
Sunday, March 26, 2017
8am
Morning Yoga & Meditation
Beth
10am - 11:30am
Speaker Meeting
Mari G. from Toronto
**Discussion meetings in the hospitality suite will be taking place when there are no other events happening for the convention. There will be a separate schedule/topic/sign-up sheet available closer to the convention dates.
Why Have an AA Convention?
It's clear that A.A. get-togethers beyond the group have become an established part of A.A. life. The calendar in any Box 4-5-9 or in the Grapevine shows how many conventions, conferences, and banquets are being held by A.A.s throughout the world.
What makes an A.A. convention click for its participants? It's probably not style or form that matters so much as the spirit and feeling behind it. As one member puts it, the best A.A. convention is "just a darned good A.A. meeting blown up big." Just watch enthusiastic members at any A.A. convention and you'll get what he means.
The atmosphere alone is worth the trip. Here you'll find fellowship, laughter, warmth, and understanding—"heaped up, pressed down, and running over."
Excerpted from "A.A. Guidelines /Conferences, Conventions and Roundups"